Revenue Sharing Program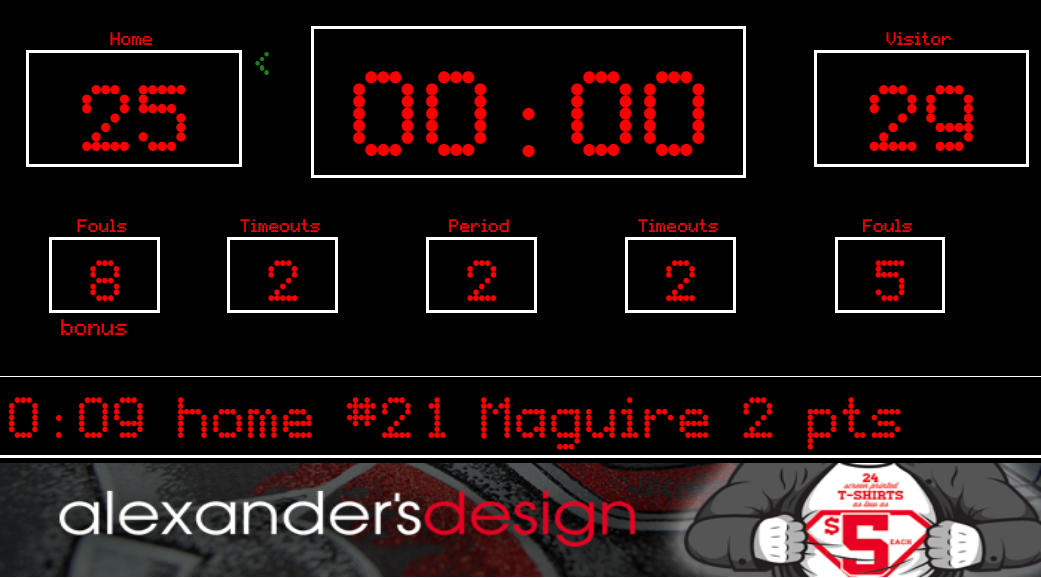 Help your team raise money by advertising at with "TeamPlay1". Each time your ad displays on a TeamPlay1 scoreboard your team will recieve 20% of the ad revenue. The scoreboard owner will also recieve 20% of the ad revenue.
Scoreboards can be located in facilites or on a smart phone, tablet, computer. Each time an ad is displayed in a facility it only costs of 10 cents per display. If your ad is displayed on a another device it the cost is 1 cent per impression.
You can purchase your advertising in blocks of $50.00 then each time your ad is displayed it is credited against your balance. A typical basketball game lasting 1 hour would display aproximatly 500 ad's in total. The frequency your ad is shown in a game is dependant on how many ads are in the ad rack. If there were 50 ad's in the current ad rack then your ad would appear on the main scoreboard about 10 times, so it would only cost $1.00 for your in facility advertising in that game. In addition to the in facililty advertising there maybe people watching the game on their smart phone. If you had an additional 100 displays of your ad on smart phones during the game that would only be an additional $1.00.